"Writers make wizards fight dragons."
This past weekend at the annual Pennwriters conference in Pittsburgh, Pennsylvania, veteran Raw Dog Screaming Press author Jason Jack Miller was featured as the Saturday keynote speaker.
Jason has always been a fighter. He fights to bring authenticity to the page, fights for issues he's passionate about, fights to make a career in the arts possible for not just himself and his peers but for the next generation as well.
He showed up at Pennwriters ready to duke it out, or more to the point demonstrate how authors create battles with zombies and robots and dragons to do more than just entertain the reader. Judging from the online reception he left the crowd pumped up to go straight from the luncheon and write all the words.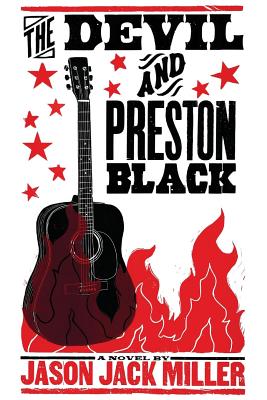 It Began With Murder Ballads
We first met Jason and his wife, author and editor Heidi Ruby Miller, at the Western Maryland Independent Literature Festival in 2011. They clearly had put in the work to not only master their craft, but to build a platform as well. After reading his work we knew that we wanted to work with Jason, and after some meetings it all came together. Now, four novels later, Jason is still killing it with his Murder Ballads and Whiskey series.
Want to catch up with Jason Jack Miller and the Raw Dog Screaming Press team? You'll find us all at Seton Hill University's In Your Write Mind workshop and book fair this June 27-30 in Greensburg, PA and at Pulpfest this August 15-19.
About Jason Jack Miller
Jason Jack Miller knows it's silly to hold onto the Bohemian ideals of literature, music, and love above all else. But he doesn't care.
His own adventures paddling wild mountain rivers and playing Pearl Jam covers for less-than-enthusiastic crowds inspired his Murder Ballads and Whiskey Series. He wrote Hellbender as a student in Seton Hill University's prestigious Writing Popular Fiction program, where he is now a mentor and adjunct instructor. The novel won the Arthur J. Rooney Award for Fiction, the MacLaughlin Scholarship, and was a finalist for the Appalachian Writers Association Book of the Year Award.
When Jason isn't writing, he's with Heidi, his wife, either in Paris, perusing the bouquinistes or in the Cinque Terre trying to taste all of the focaccia. And for the rest of the year he plays the role of Mr. Miller, mild-mannered science teacher at Uniontown Area High School. Follow him on Twitter and Instagram @jasonjackmiller or email him at jasonjackmiller@gmail.com.
---
Praise for the Murder Ballads and Whiskey Series
"Certainly Miller isn't the first writer to move from independent publishing to the more traditional. If fact, he's probably not even the first good writer to make the switch (or the first good writer to publish independently). But his attitudes toward the publishing process and his willingness to state, rather loudly, that 'No matter how you are published, or who publishes you, you ARE an independent writer' seem to make him just as original as the book itself."
—Catherine Ramsdell, Popmatters
"Miller clearly has confidence in his voice and style and in the story he came to tell. He cuts no corners and makes no compromises, resulting in a thoughtful book that requires—and rewards —your patience."
—Blu Gilland, Fearnet
"Miller does a great job of making the reader identify with Preston regardless of personal experience. I found my self getting a little bit depressed when Preston was depressed, and getting angry when Preston makes some really stupid decisions. Plot pacing was perfect. I felt invested in Preston without ever feeling like there was significant down time."
—Lazerbrain's Log and Review
"The Devil and Preston Black is a page-turner laced with an audiophile's longing for the days when music was genuine, and the storytelling reminded me of a strange array of similar stories — High Fidelity, Crossroads, Justified… — yet it stood out from the pack as fresh, thanks to Miller's authentic Appalachian voice. Any lover of guitar music or the history of the blues will instantly see themselves reflected in the story, filtered through a noir fuzz pedal, amped up with the electricity of dark fantasy."
—Michael A. Arnzen, winner of five Bram Stoker awards.